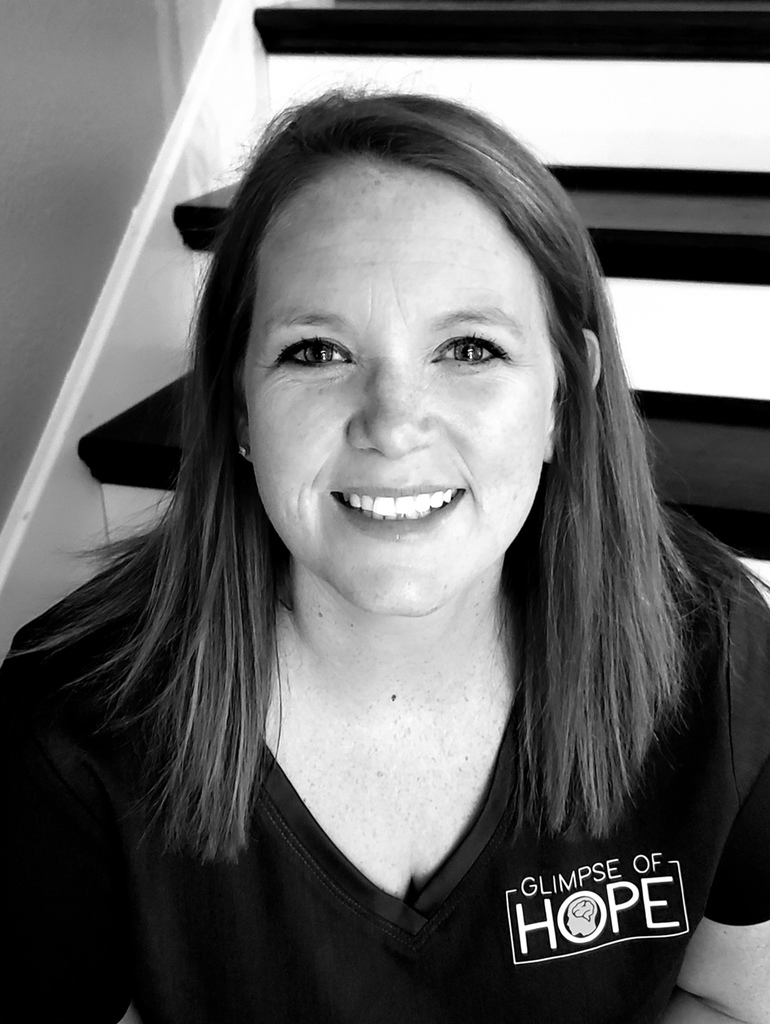 My name is Jenna Lewis and I was raised here in the Dallas/Fort Worth area. I have the most amazing husband Bill, and we have 5 awesome kiddos!  Both Bill and I have a passion to spread hope to those who are hurting!

At Glimpse of Hope, we specialize and are trained in Micro Current Neurofeedback or IASIS MCN, an emerging non-invasive treatment designed to help the brain "reboot" itself.  It can offer hope to things such as depression, anxiety, ADHD, PTSD, and MANY other disorders (see the entire list below).  Over 85% of patients observe a noticeable positive change in fewer than three sessions.

We personally saw some amazing results using IASIS MCN with one of our children who has Fetal Alcohol Spectrum Disorder.  Most people don't know about FASD, and to be honest, we didn't know, until a few years ago, what this really meant for our son who was developmentally 8 years behind.  We had tried lots and I mean LOTS of different modalities to help but we ultimately kept learning it was a brain thing. We decided to explore some alternative methods of healing for him in a desperate attempt to avoid medication.  Often, drugs just mask problems by treating the symptoms and not curing the cause of the problems. We would see a little relief from different modalities but none that were long lasting. We were encouraged to try this and within the first 3 sessions, our son went from taking 3-4 hours to fall asleep each night, to now it only taking about 20 minutes. He can stay asleep all night, play by himself for the first time in his life, and his anxiety has reduced so much that now he is regulating his behavior resulting in not having a single meltdown since we started! We have and continue to see the amazing results of IASIS MCN, so we decided to start Glimpse of Hope and be able to offer this hope for the hurting.